Right to Copy is a community project, which wouldn't exist without the help and support of people around the world.
To keep the project going we need your help. If you'd like to make a donation, we'd appreciate anything you can give.
Support for issue #1
203 different people funded the first issue. Just over half our supporters for issue #1 came from the USA, plus a fifth from the UK.
The remaining 30% come from all over the world: including Australia, Canada, France, Germany, India, Malaysia, the Netherlands, Paraguay, and the United Arab Emirates.
First issue sponsors
Select "sponsors" below to see the companies and individuals who supported Right to Copy, at €50 or more, in order to help put the first issue into print.
< Sponsors >

Complex challenges in society require new forms of innovation. Kennisland develops solutions to the questions arising from the transition to a knowledge-driven society.

Create your own app with Konversed. Includes in-app purchase capabilities, public and private publishing, access to your own branded channel, and more.

David Joselit is Distinguished Professor, PhD Program in Art History, The Graduate Center, City University of New York (CUNY).

Deliver your message with the power of Open Source. Used for sending newsletters, marketing campaigns and announcements, phpList sent 22 billion messages in 2015.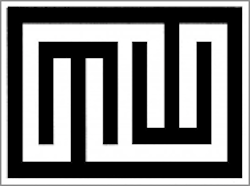 Minerva's Wreck presents a small array of items to divert your attention from the brief plummet toward oblivion. Check it out.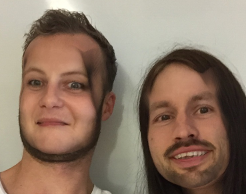 When our editor isn't editing, he works with great people like RJ and Marloes - as you can see from the photo. For sound online marketing help (in Dutch), see RJ's website.
First issue supporters
More than 150 other people gave €10 or €20 and received a copy of the magazine. Check them out, ordered by first name, in the tabs below.
A
A. Dickson | Sterling, UK
Aaron M. Jeffers | Sandy, Utah, USA
Alex Kohn | Montreal, Quebec, Canada
Alexander | Uitgeest, the Netherlands
Allison Waters | Portland, Oregon, USA
Andrew Craggs | Craven Arms, UK
Anna | Amsterdam, the Netherlands
Anna Dupont | Paris, France
Antonio Roberts | Birmingham, UK
Ashley Strosnider | Lincoln, Nebraska, USA
B
Ben | Godalming, UK
Ben Baruch | London, UK
Benjamin Keele | Indianapolis, Indiana, USA
Bianca G | Cambridge, UK
Bill Woodcock | Berkeley, California, USA
Bruce Hobbs | Alhambra, California, USA
Bruce Schaller | Providence, Rhode Island, USA
C
Calin Carter | Greer, South Carolina, USA
Caroline Rothstein | New York City, New York, USA
ch_ase | Brooklyn, New York, USA
Charles Parks | Culver City, California, USA
Charlotte Hylton | Basingstoke, UK
Chris Stapper | Utrecht, the Netherlands
Christian Panas | McLean, Virginia, USA
Christian Paul Schroeder | Nuremburg, Germany
D
Damian Gordon | Dublin, Ireland
Dan McHugh | New York City, New York, USA
Dana Wilkinson | Mountain View, California, USA
Daniel Evans | Llandudno, UK
Daniel Kruszka | Auburn Hills, Michigan, USA
Daniel L | Aachen, Germany
David Briggs | Harvey, Illinois, USA
David Grandouiller | Jamestown, Ohio, USA
David M. Koeth | Bakersfield, California, USA
Decarola | Bologna, Italy
Dirk Haun | Stuttgart, Germany
Dov Kelemer | Los Angeles, California, USA
Dr. Rachel W. Obbard | Hartland, Vermont, USA
DreamClassier | Batavia, Illinois, USA
E
E. Brown - Sherbrooke, Quebec, Canada
Ed Marshall | London, UK
Eliot Haworth | Amsterdam, the Netherlands
Elle | New Boston, Michigan, USA
Emily Clough | Fairfield, Virginia, USA
Eric Wells | San Francisco, California, USA
Erica Frank | Oakland, California, USA
Eunice Chung | Glasgow, UK
F
Follow My Vote | Blacksburg, Virginia, USA
Francesco Zaia | Bologna, Italy
Fred Benenson | New York City, New York, USA
G
George Gaspar | Sherman Oaks, California, USA
Gordhan John Rajani | Argir, the Faroe Islands
Greg and Fake | Downers Grove, Illinois, USA
Greg B. | Somerville, Massachusetts, USA
H
Haylee Polebaum-Freeman | Long Beach, California, USA
Headmetal Comics | O'Fallon, Illinois, USA
I
I. Aparici | Birmingham, UK
Ian Fouch Bugenske | Saginaw, Michigan, USA
Inês Pinto | Porto, Portugal
J
J. Ashley Odell | Manchester Connecticut, USA
J. B. Pichelski | Enfield, UK
Jacob Carson | Nevada City, California, USA
Jake Doran | London, UK
James Turnbull | Brooklyn, New York, USA
Jan Lindgren | Stockholm, Sweden
Jennifer M. Wegmann | Lawrence, Kansas, USA
Jim Mortleman | Cambridge, UK
Joe Brooker | London, UK
John Ngo | Berlin, Germany
Jota Erre Coto | Collado Villalba, Spain
Juan Ramírez Vera | Asunción, Paraguay
K
Kanako I. | Honolulu, Hawaii, USA
Kevin J. "Womzilla" Maroney | Yonkers, New York, USA
Kevin MacTavish - Toronto, Ontario, Canada
Kokobin | London, UK
Krystal Boehlert | Los Angeles, California, USA
Kunal Mehta | Mumbai, India
Kyle M. Smith | Victoria, British Columbia, Canada
M
M J G | Paris, France
Magnitude | Borlänge, Sweden
Marcus Custodio | Mukilteo, Washington, USA
Marion Schneider | Gelsenkirchen, Germany
Maris Kreizman | Brooklyn, New York, USA
Mark J. Welch | Hayward, California, USA
Matt Vaughan | London, UK
Matthew Feann | East Maitland, Australia
Matthew Key | Coober Pedy, Australia
Maximilian Westphal | Munich, Germany
Meera Nair - Edmonton, Alberta, Canada
Meshed Insights Ltd | Southampton, UK
Michael Claes | New York City. New York, USA
Michael Masnick | Redwood City, California, USA
Michael Szul | Shenandoah, Virginia, USA
Michal Rosenn | New York City, New York, USA
Mike Scott Thomson | Mitcham, UK
mokas01 | Grenoble, France
Molly Joyce | Pittsburgh Pennsylvania, USA
Monica J.V. Guzman | Chicago, Illinois, USA
Mr Slothy | Dubai, United Arab Emirates
N
Nicole McNeilly | Northern Ireland, UK
Nivair H. Gabriel | Boston, Massachusetts, USA
O
Oliver Rees | London, UK
Patrick Nielsen Hayden | New York City, New York, USA
Paul Pfeiffer | New York City, New York, USA
Peter J Evans | Newcastle upon Tyne, UK
Peter Jacobson | Brooklyn, New York, USA
Philip Cohn-Cort | Melville, New York, USA
Philip Contos + Julie Rose Bower | London, UK
R
Riccardo Sartori | Milan, Italy
Riley Hooker | Brooklyn, New York, USA
Rob Goodman | Voorhees, New Jersey, USA
Rosalie Bigongiari | Seattle, Washington, USA
Rose Fortune | Dublin, Republic of Ireland
Ross J Slade | Perugia, Italy
Ross Williams | Roseville, Minnesota, USA
RT | Arlington, Virginia, USA
Rusty Shackleford | Lonmdon, UK
Ryan Kelln | Toronto, Ontario, Canada
Rylander Animation | Bagarmossen, Sweden
S
Saliha Öztürk | Beloved mother of three
Salmaan Craig | Cambridge, Massachusetts, USA
Sam | Los Angeles, California, USA
Sam Gurney | Hemel Hempstead, UK
Sam Hodge | Goldsboro, North Carolina, USA
Samuel J. Bennett | Las Vegas, Nevada, USA
Sarah Hutchins | Portland, Oregon, USA
Sarah-Jane Field | London, UK
Shawn Kirsxh | Bismarck, North Dakota, USA
Shelley DeVost | Sherman Oaks, California
Simon | Newport, UK
Sonja Longolius | Berlin, Germany
Steve Ballance | Traverse City, Michigan, USA
Stuart Lofthouse | Oakleigh, Australia
Suz Hinton | Brooklyn, New York, USA
T
thegeo | Palm Beach Gardens, Florida, USA
Thijs Van Quickenborne | Mariakerke, Belgium
Thomas Bøvith | Copenhagen, Denmark
Tom | Salisbury, UK
Tom Yager | Hemel Hempstead, UK
Travis Briggs | San Francisco, California, USA
Tri | St Paul, Minnesota, USA
U
Unwoman | Lafayette, California, USA
W
Weston Westenborg | Los Angeles, California, USA
Y
Yancey Strickler | Brooklyn, New York, USA
Yoon-Kit Yong | Kuala Lumpur, Malaysia